Free eBook
5 successful Akrobat
Trampoline parks
When you are starting a new business, especially if it's in a new industry, it's smart to check how the competition and market leaders are doing, and what their main advantages or mistakes are so you can avoid them.
In this eBook, we present to you 5 of Akrobat top Trampoline parks that are frequently visited and have good business results.
Start your journey - download it for FREE!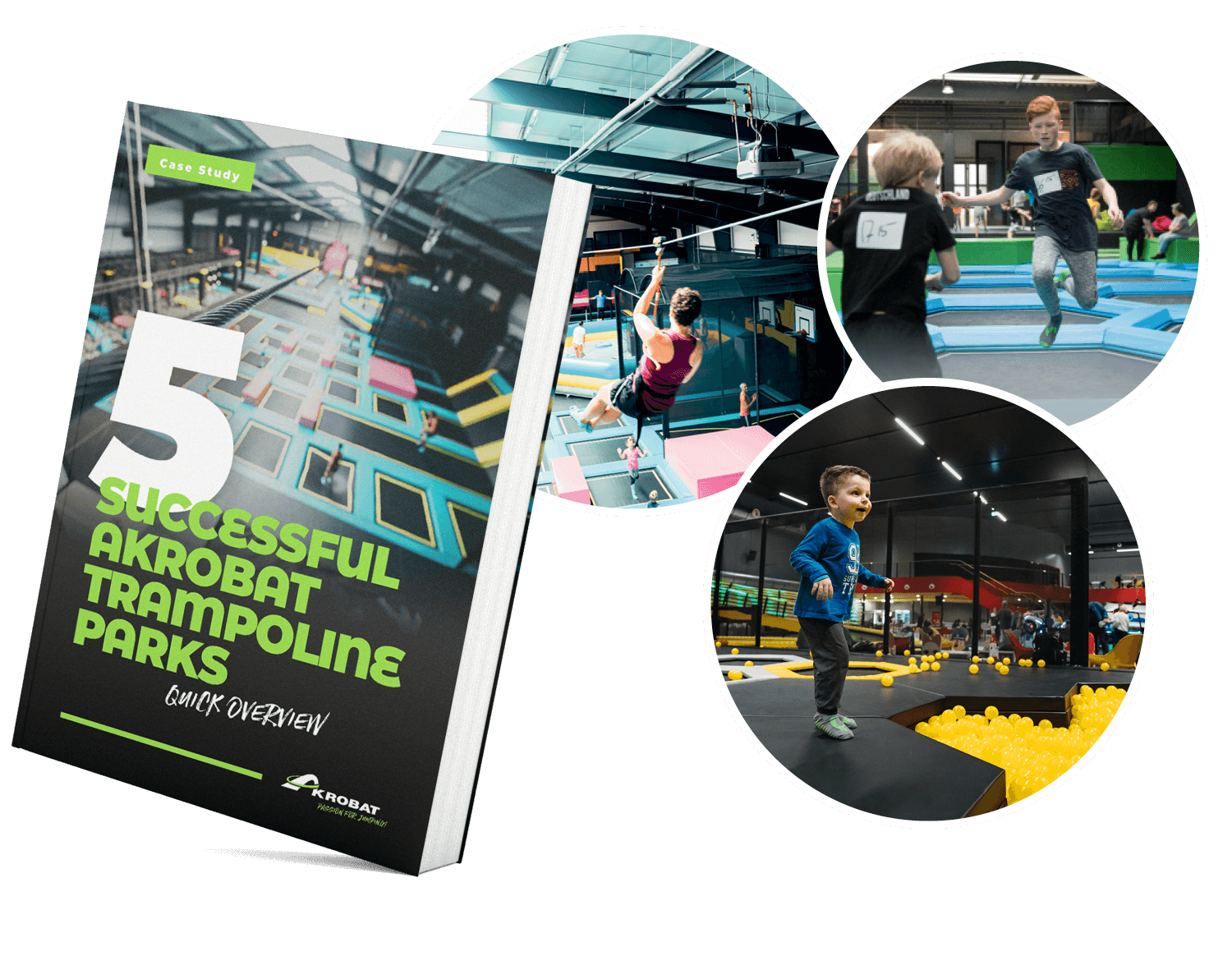 In our Case Study, you will learn:
What was the

Trampoline park owner's vision and h

ow it was

fulfilled?

What

Trampoline park modules

have been included in the parks?

What designs and elements have been implemented in these successful Akrobat Trampoline parks?

Who is the main target audience

of the Trampoline parks, and how it was defined?

How are these Trampoline parks organised -

tickets, booking system, prices, vouchers,

... ?

What interesting

additional offers

have been prepared to get Trampoline park customers coming back?
Successful Trampoline parks spread all around the world!
"The entertainment industry is one of the most widely developed and profitable industries. Amusement parks already garner a lot of attention from the public and are becoming increasingly popular year after year. They namely provide a number of activities, games, shows, and other forms of entertainment that appeal to different age groups of people with different interests."
Make your Trampoline park an unforgettable experience for the visitors, and they will help you grow your business.
Frequently Asked Questions (FAQs)
How profitable is the Trampoline park business?
The Trampoline park business stands as an investment worth industry. Initial costs of opening a Trampoline park are relatively high, and you have to consider numerous factors like safety, budgeting, location, and building, but with a well-defined business plan, this business can quickly bring you a large profit.
One of the examples we have documented is a Trampoline park in California. Their annual profit is 780.000 dollars ($), and for some big names, the profits can go over a million. From our experience in the Trampoline park industry, it's all about persistence and patience. Real results will show in the first 8 to 12 months.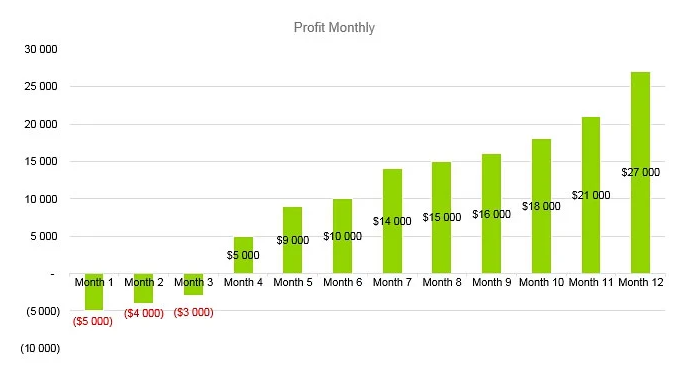 Source: ogscapital.com
What are the average costs of Trampoline park equipment?
When choosing equipment for your Trampoline park business, your main concerns besides price are quality and safety. In the long run, high-quality and safe equipment will save time and money. The medium reference price for the high-quality equipment is currently from 280/m2 EUR onwards.
Depending on the size of your Trampoline park, the total cost of equipment can be between 320.000 and 690.000 EUR.
But don't forget, the cost of Trampoline park equipment depends on the combinations of elements and special features you choose. Therefore it is hard to talk about concrete prices.
You can read and share the book completely free.
We gathered all the information about the Trampoline park business from hundreds of our successful clients and decided to share them in various e-Books. One of our recent e-Books is 5 Successful Trampoline parks. For more information, you can read our blogs or contact us.
Download your copy of CASE STUDY now and start your journey to your first Trampoline park!