Free eBook
How to start a Trampoline park Business
Congratulations - you have found your perfect business idea - starting a Trampoline park! But what are your next steps? In our free eBook you will find answers to all the questions in your journey from the idea to the opening and operating of the Trampoline park.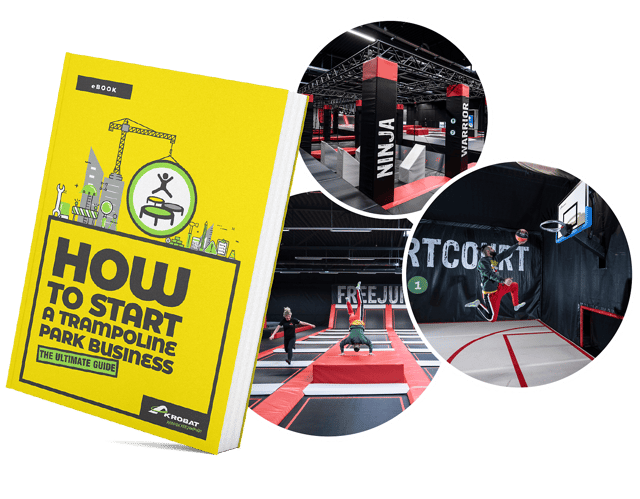 Everything you need to get started with your Trampoline park
How to start an indoor Trampoline park, covering everything from design tips to equipment costs and funding.
What do you need to know while planning your first Trampoline park?
How much does it cost to design and operate an indoor Trampoline park?
How profitable is a Trampoline park business and how big is the market?
Trampoline parks are sprouting up around the world.
Trampoline parks are becoming increasingly popular as more and more people seek out fun activities for their family, friends, or team building.
Research shows that the market hunger for this type of activity is high and trampoline parks are the fastest-growing niche in the lets-get-out entertainment industry. There is a huge potential in this business, the return on investment is quite fast, and it is only necessary to find out in time all the essential things to get started.
We present you this helpful guide - with everything you'll need to jump-start your new trampoline park business.
Frequently Asked Questions (FAQs)
Is the Trampoline park right business for me?
The Trampoline park business is still a relatively new niche of the entertainment industry, but one that has responded to many trends. Many entertainment industry facts point toward further growth of the global Trampoline park business market, so now is the time to invest.
How profitable is the Trampoline park business?
While the initial costs of opening a Trampoline park are relatively high, the Trampoline park business still stands as an investment worth industry, and can (with a well-defined Trampoline park business plan) quickly become a profitable business. Of course, you have to take into consideration numerous factors, safety aspects, budgeting, the available space, the location, and others, but generally speaking, the profits are large.
For example, a Trampoline park in California posts annual profits of 780.000 dollars ($), and some big names in the industry record annual profits of over a million. The fact is that Trampoline parks generate profits, but you have to be persistent and patient. Regardless of the strategy you choose, the investment will only start showing returns after the first 8 to 12 months.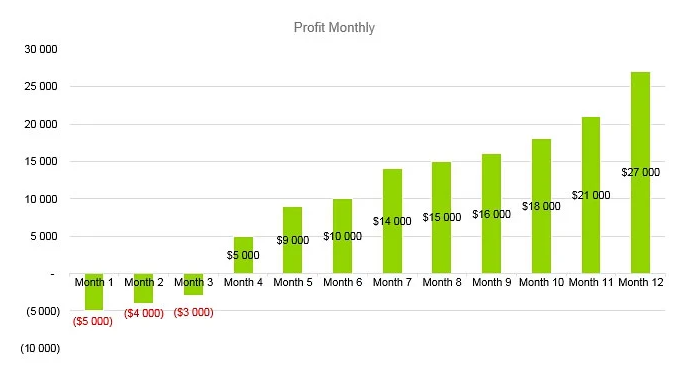 Source: ogscapital.com
How to design my first Trampoline park?
Trampoline parks are no longer just a collection of trampolines. If you want your Trampoline park to attract a crowd, you must think up a creative concept with particular attention to its design.
It is certainly welcome that you put forward your ideas and suggestions, but the final design should be done by experts. They will make sure to satisfy your needs while designing a durable, high-quality, attractive, and safe trampoline park.
What are the costs of Trampoline park equipment?
Generally, for investment in Trampoline park equipment, the European medium reference price for the fight quality equipment is currently from EUR 280/m2 onwards. The total cost of Trampoline park equipment can therefore amount between EUR 320.000 and 690.000.
But don't forget when we are talking about the cost of Trampoline park equipment, it is hard to talk about concrete prices. The main reason for this is a combination of different elements in your Trampoline park.
What are the main advantages of jumping in Trampoline park for my visitors?
Several surveys have already confirmed that jumping on trampolines at home or in Trampoline parks is great for maintaining a healthy body. Physical activity in Trampoline parks provides an easy way to lose and maintain weight, shape your body, enhance oxygen circulation and improve the cardiovascular system. It also has a very good impact on the posture, bones, joints, and lymphatic flow effectiveness that are essential for our physical resistance.
It is highly recommended that children of all ages and physical capacities be offered a healthy way of spending free time and interesting sports activities within the framework of school or educational obligations. According to teacher and early childhood neurodevelopmental consultant Bindy Cummings, jumping and bouncing around is promoting blood flow and provides mental and physical stimulation in a safe environment. As both visual and auditory functions are directly governed by the vestibular system, bouncing aids the development of vision, visual-motor skills, hearing, and auditory-motor skills.
Trampolines or Trampoline parks are one of the great possibilities to have endless fun while exercising. They are becoming increasingly popular around the world and can therefore represent an excellent business opportunity.
Is this eBook really free?
Yes. This eBook is free.
From our experiences working with hundreds of clients, we gathered information that will shorten your journey and maybe help you avoid some common mistakes. You can find more information on our web page or in our blogs.
Start your first Trampoline park with this useful guide.